Shipping Services and Specialty Freight
Once your freight leaves the loading dock, it's out of your hands, but not out of your head. When you trust us with the on-time delivery of your freight, we fret the big and small stuff so you don't have to.
Warehousing
We have a 12000 sq ft warehouse available for your warehousing and storage needs. Video surveillance, 5 point alarm system, and security ensure that your shipments are safe and secure at all times.
Special Deliveries
Your client has a shipment which requires "special services". We will set up delivery and make sure that all the arrangements are not only met but carried through beginning to end.
Medical Deliveries
Your shipment needs to deliver to a hospital or medical facility. We specialize in medical deliveries, including unpack and debris removal as well as inside deliveries. Our drivers have been trained to handle medical device deliveries and will give each shipment the special attention that each one deserves. We are professional, accommodating and strive to to ensure that all your needs and your customer's needs are met.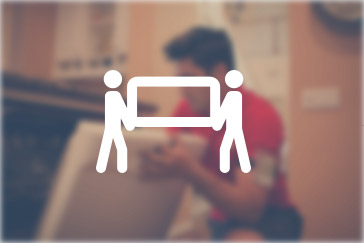 White Glove Service
Unlimited Transportation does not just handle the day to day, dock to dock deliveries. Your customer is high profile and wants their shipment taken inside to the 3rd floor, unpacked and trash disposed of. We can handle it. Tell us all your specific needs and we will follow through beginning to end.